About Us
"Connecting Like Family"
Robo-Fit, Inc. is family-owned and operated in Chagrin Falls, Ohio, specializing in the distribution of industrial valves and fittings. Since opening in 2000, we've treated every customer like they were a part of our family. Other companies may offer similar services, but our services come with a personal touch.
The Robo Team
Rob O'Brien, President
Rob has 35 years of experience in the valve & fitting industries. He is considered to be one of the most knowledgeable authorities in the U.S.A.
Email: rob@robo-fit.com
Frank O'Brien, COO
Frank has over 38 years of experience in the valve & fitting industries and is an invaluable member of the Robo team.
Email: frank@robo-fit.com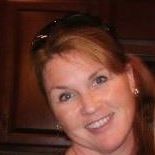 Rita O'Brien, CFO
Rita has been instrumental part of the Robo-Fit team since its inception in 2000. She is the head of our accounting department.
Email: ap@robo-fit.com
Bobby O'Brien, Vice President
Bobby, a 3rd generation valve and fitting specialist, has been a member of the Robo-Fit team since 2012. Bobby has had extensive training relating to the following product series:
•Fluid System Connectors; fitting and valve products.
•Hose Products; rubber hose, hose fittings, equipment and accessories.
•Hose Couplings and related products.
Email: bobby@robo-fit.com
Nick Russo, Operations Manager
Nick has been a member of the Robo team since 2017 and is responsible for the day to day operations, including:
•Inventory/Product Management
•Account Management/Customer Satisfaction
Email: nick@robo-fit.com